Highlights
Wednesday, March 5th, 2014
More Highlights
Videos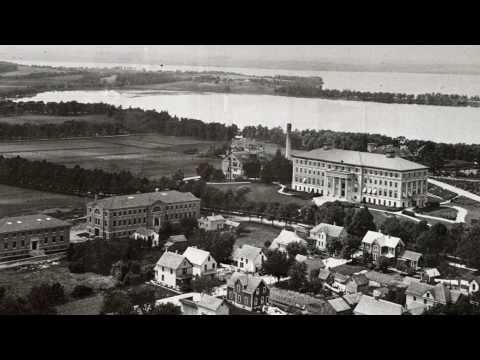 More Videos
Announcements
More Announcements
Events
More Events
Podcals
Podcast: Download (Duration: 3:02 — 2.8MB)
Friday, March 7th, 2014
More Podcals
Communicating science in the digital age
Two months after retiring from the Madison-based Wisconsin State Journal, where for 34 years he'd reported primarily on science and the environment, Ron Seely splays his hand on the table and points to a small knot of flesh on his palm. It's from how he cradled his iPhone, his physician told him, especially when Seely was constantly tweeting live from such events as legislative hearings on mining in Wisconsin. "It was exhausting," says Seely, who like many journalists balanced the new duties of tweeting and other social media tasks with researching and writing his stories, all while meeting daily deadlines. "It's a vicious cycle: You create the expectation that people will have news instantly." Seely began his career in daily journalism with hot type and ended it with hot tweets. And his career—which includes serving as a teacher of life sciences communication at CALS—reflects the seismic changes that have jolted science journalism. Take it from anyone who has ever struggled through freshman biology or o-chem: science news was hard enough to understand before the collapse of traditional media. Then Twitter and other social media ...
Monday, February 10th, 2014
-20140210
changing-climate
10
Communicating science in the digital age
What's with sloths' dangerous bathroom breaks? Maybe hunger
For the three-toed sloth, a trip to the restroom is no rest at all. It's a long, slow descent into mortal danger from the safety of home among the upper branches of the forest. But the harrowing, and excruciatingly slow trip may be key to staving off starvation. "What is striking about this behavior is the vulnerability," says Jonathan Pauli, a professor of forest and wildlife ecology at the University of Wisconsin-Madison who studies the deliberate, molasses-slow animals in northeast Costa Rica. "It's very dangerous. And the energy required is non-negligible for an animal that has such a restricted diet." Unlike the two-toed sloth — which is, shall we say, less restrictive in its choice of latrine — the three-toed sloths creep down trees every eight days or so to the base of their tree. Once on the ground, they dig a hole with their tails, defecate in it, and cover the pile with leaf litter. Then, it's back up the tree in an achingly sluggish climb. [caption id="" align="alignleft" width="180"] Jonathan Pauli[/caption] The fastidious ritual — nearly the only reason a sloth leaves the ...
Tuesday, January 28th, 2014
-20140128
featured-articles
10
What's with sloths' dangerous bathroom breaks? Maybe hunger
Wisconsin researchers identify key pathway for plant cell growth
For plants, the only way to grow is for cells to expand. Unlike animals, cell division in plants happens only within a tiny region of the root and stem apex, making cell expansion the critical path to increased stature. But just how plants regulate cell growth at the molecular level using the genes, receptors and hormones that govern the process has been something of a black box. Now, a team of scientists from UW-Madison reports the discovery of a hormone and receptor that control cell expansion in plants. [caption id="" align="alignnone" width="350"] A photomicrograph of the elongated root cells of Arabidopsis thaliana. A team of UW-Madison scientists has discovered a signaling pathway that controls the growth of the root cells. Photo: Michael Sussman, Miyoshi Haruta[/caption] Writing today (Jan. 24, 2014) in the journal Science, a group led by Wisconsin biochemist Mike Sussman describes a signaling pathway that regulates cell expansion in the root cells of Arabidopsis plants, a model organism related to cabbage and mustard that is the plant scientist's fruit fly. The Wisconsin finding is important because it is the first such pathway ...
Friday, January 24th, 2014
-20140124
featured-articles
10
Wisconsin researchers identify key pathway for plant cell growth
Food Systems
UW-Madison dairy science department to hold spring visit day April 11
The University of Wisconsin-Madison's Department of Dairy Science invites prospective students and their parents to visit campus on Friday, April 11, 9:30 a.m. to 3:30 p.m., to explore what the program has to offer. High school juniors who are looking to get a head start on their college search and transfer students are encouraged to attend. Those attending will get a firsthand look at one of the world's leading dairy science departments as they tour the UW-Madison campus and Dairy Cattle Center, meet faculty, participate in hands-on workshops and learn about the wide variety of learning opportunities available to dairy science majors. Current students and alumni will be on hand to answer questions and share their experiences. The UW-Madison undergrad dairy science program emphasizes a combination of cutting-edge, science-based knowledge and hands-on experience. Award-winning research and extension faculty teach more than 20 undergraduate courses covering nutrition, reproduction, mammary physiology, genetics and other aspects of dairy management.  On-campus, state-of-the art dairy facilities enhance the learning experience. "For a high school student, spring of their junior year is really when I would recommend they start taking campus visits," says Kent Weigel, professor and chair of the dairy science department. "Making a college visit and touring the campus can be pivotal ...
Monday, March 10th, 2014
-20140310
food-systems
10
UW-Madison dairy science department to hold spring visit day April 11
Food Systems
UW Farm and Industry Short Course holds preview day on April 11
The University of Wisconsin-Madison's Farm and Industry Short Course invites high school students and their parents to a Preview Day on campus on April 11. Prospective students will have a chance to talk to short course staff and students, tour the Short Course dorms, and learn about scholarship opportunities and the types of careers that a Short Course can lead to. The one-or two-year UW short course program is designed for high school graduates interested in farming or one of Wisconsin's many other agricultural industries. It runs from November to mid-March and has an average enrollment of 135 students. A Short Course education provides cutting-edge knowledge and hands-on experience taught by UW faculty and staff—many of who also teach in the four-year undergraduate program in the College of Agricultural and Life Sciences (CALS). Over 50 courses are offered annually in the areas of soils, crops, dairy, meat animals, general livestock, agricultural engineering and agricultural economics. Students may earn a one-year or two-year certificate requiring 20 or 40 credits, respectively. Or they can pursue a specialty certificate in one of six areas: crop and soil management, dairy farm management, farm mechanics, farm service and supply, meat animals, or pasture-based dairy and livestock. Up to 15 credits can ...
Friday, March 7th, 2014
-20140307
food-systems
10
UW Farm and Industry Short Course holds preview day on April 11
Healthy Ecosystems
March 28 Wisconsin Nitrogen Science Summit will address environmental and health concerns
Concern about excess nitrogen getting into the state's waterways and drinking water is the impetus for a Nitrogen Science Summit being convened on March 28 on the University of Wisconsin-Madison campus by a coalition of state and federal agencies, agricultural stakeholders and other interested parties. The event will kick off a yearlong series of roundtable discussions focused on the issue. While nitrogen is a critical plant nutrient and essential for life, excessive amounts can create environmental and human health problems, says Ken Genskow, a UW-Madison professor of urban and regional planning who is chairing the summit. "There are two major areas of concern," Genskow says. "One is the potential for high levels of nitrogen in drinking water, which leads to health concerns. The other is hypoxia, or oxygen depletion, in water due to decay of algae blooms that grow from too much nitrogen. The Gulf of Mexico has a large hypoxic zone, or dead zone, due to excess nitrogen, and now Green Bay has developed one as well." "The nitrogen summit and roundtable discussion will help us take a measure of what we know about nitrogen in Wisconsin's environment and where we need to learn more," Genskow adds. "I'd like to see a ...
Friday, March 7th, 2014
-20140307
healthy-ecosystems
10
March 28 Wisconsin Nitrogen Science Summit will address environmental and health concerns
Food Systems
Two CALS alumni among WAA Forward Under 40 honorees
The Wisconsin Alumni Association (WAA) has recognized seven young alumni of the University of Wisconsin-Madison for their contributions in a wide variety of fields to the global community, including two from CALS. WAA's Forward under 40 Awards honor UW-Madison alumni under the age of 40 who are already making a significant impact on the world by upholding the Wisconsin Idea, the principle that the university community should improve people's lives beyond the borders of campus. This year's award recipients are committed to making a difference, from advancing health care to innovating new technologies and creating cultural experiences to better connect people to one another. "These Badgers are an inspiration to the rest of our campus community, and beyond this, they're an inspiration to the global community," says 1991 graduate Kurt Bauer, president and CEO of Wisconsin Manufacturers & Commerce, and a member of the national WAA Board of Directors who served on the award selection committee. "Each of them has turned their personal passion into something meaningful for society." The honorees are featured in the sixth edition of Forward under 40, a publication distributed ...
Wednesday, March 5th, 2014
-20140305
food-systems
10
Two CALS alumni among WAA Forward Under 40 honorees
Food Systems
A crash course in dairy farm management
[caption id="" align="alignleft" width="600"] Teammates confer at the 2014 Midwest Dairy Challenge," Second from left: UW-Madison student Joseph Mulcahy.[/caption] "Learning about farm management strategies in class is one thing," says University of Wisconsin-Madison junior Ryan Pralle. "But the real world is a different story. There are factors that we might not consider in class when discussing what research tells us is the best way to farm. Things like the existing infrastructure of the farm, or the farmer's financial standing, can be limiting factors." Pralle had a chance to address some of those real-world issues when he joined 57 other dairy science students from 13 Midwestern schools at the 10th annual Midwest Dairy Challenge in Appleton, Wis. Pralle, from Humbird, was one of the six UW-Madison competitors. Dairy Challenge was developed to expose students to opportunities the dairy industry. Working in four- or five-person teams, each with members from multiple universities, participants assessed all aspects of a working dairy farm and presented recommendations for improvement to a panel of judges and participating farm families. Two Wisconsin farms, Sugar Creek Dairy LLC of New London and ...
Tuesday, March 4th, 2014
-20140304
food-systems
10
A crash course in dairy farm management